Now You Have Better Choices for Your Child's Amino Acid Formula
Cambrooke offers families two amino acid-based formulas, EquaCare Jr. and Essential Care Jr., for children with food allergies and digestive disorders. EquaCare Jr. is our 'standard' amino acid-based formula made with similar nutrition and a similar taste as Elecare Jr, but at a LOWER PRICE. Our premium formula, Essential Care Jr., is the first amino acid-based formula made with natural ingredients, no corn syrup solids, no artificial flavors, and no artificial sweeteners. Essential Care Jr. is carefully designed with nutrients that may help to deliver resolution of gastrointestinal symptoms, while still meeting the needs of those with food allergies.
…with Natural Ingredients
Essential Care Jr. never uses artificial sweeteners, flavors or colors that are found in many other formulas. Artificial ingredients are usually less expensive than natural ingredients and can cause concern for many parents. Essential Care Jr. is an amino acid formula that uses natural ingredients because they are closer to whole foods.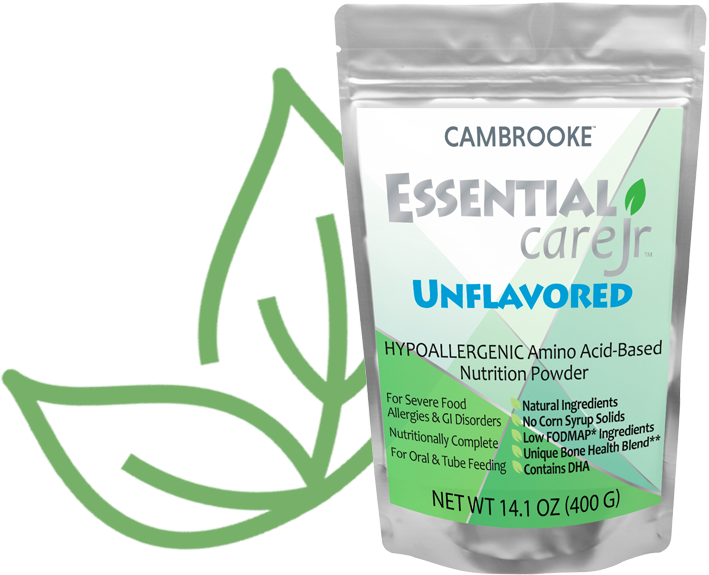 What's in Our Essential Care Jr. Formula?
Because we are dedicated to providing healthy, well-rounded options, we include more than just the standard nutrients found in other products. Our Essential Care Jr. contains special nutrients that may benefit growth, gastrointestinal symptoms, bone health, and brain and eye development.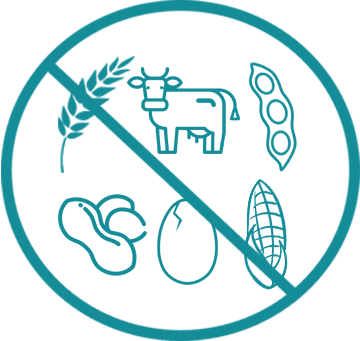 No Milk, Lactose, Wheat, Gluten, Eggs, Nuts, Soy or Corn
Natural ingredients
Free of corn syrup solids
Low FODMAP carbohydrates
Lutein- Helps to support both brain and eye health and development
DHA- An important fatty acid in the developing brain
Optimized for bone health with Vitamin K2 and Lowest Potential Renal Acid Load (PRAL)
Highest protein per calorie amino acid formula
Unique amino acid blend with increased leucine that may be helpful for building muscle
Uses AjiPure® naturally fermented amino acids – the highest purity pharmaceutical grade amino acids
An Amino Acid Formula that may be More Gentle on the Digestive System
Finding that perfect formula that soothes your child's digestive condition can be a long and difficult process. While some illnesses can be addressed through common allergen-free products, others require a milder touch. Because our products are delicately formulated to be gentle on the system while providing complete nutrition, Cambrooke's Essential Care Jr. and EquaCare Jr. formulas can be counted on to help with an array of gastrointestinal conditions.