My daughter, Charlotte, was diagnosed with severe EoE shortly before her second birthday. Over the next two years our family worked with a group of doctors to find her triggers and help her growth progress. After multiple procedures, tests, elimination diets, and medications we still couldn't control her symptoms or get her to grow past 27.5 pounds. At that point, we agreed to try a few brands of hypoallergenic formula to get her extra nutrients. Every brand we tried she would get horrible stomach pains, hives, throat swelling, and vomiting. Just when we were all losing hope, her nutritionist said she wanted to throw out a crazy idea.. Charlotte is allergic to the 'hypoallergenic' base of all of them! None of her doctors, including her EoE specialist, had encountered someone with those triggers but we went along adding legumes (pea protein) and corn to her list of allergens which left only one formula option, Essential Care Jr. We got our hands on a few samples and she quickly started sleeping through the night, having more energy during the day, and gaining weight! In the year that she has been using it, she has now gained 10 pounds and is back within the normal range for her size and age! We cannot be more thankful for Essential Care Jr!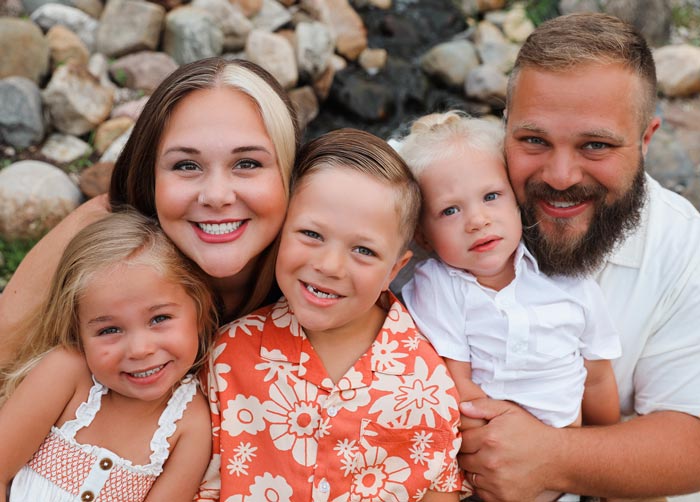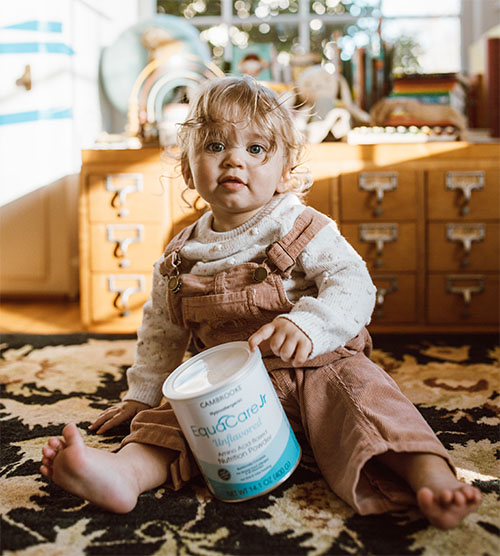 Astrid was diagnosed with a severe milk protein allergy and reflux in the first month of life. We tried several special formulas, and the only ones that worked were the especially expensive amino acid-based formulas. Although she thrived on them, the financial strain was always stressful. My husband is a police officer, and I am a photographer, and Astrid was made via IVF, so we were still paying off a lot of that medical debt. Spending hundreds of dollars a month on formula on top of that was awful! But it was definitely best for her, so we continued, and shopped around for the best pricing as much as possible.
Although her reflux has gotten better, her allergies were still present, so we stayed on amino acid-based formula. I usually would bulk order it on Amazon for the cheapest price, and when I was searching one day, we found EquaCare Jr. Astrid had been starting to reject the taste of EleCare for a few weeks, which was very stressful. I wondered if this new brand tasted better. I printed out the ingredient label to find it is almost identical to EleCare, but half the price! Astrid is not 12 months yet, but we ran it by her GI doctor and pediatrician, and they said as long as we mixed to an infant ratio, this formula looked just fine to them.
On her first bottle, instead of having to fight her to drink even a drop, she sucked the whole thing down instantly! Yay! We switched over fully to EquaCare Jr. within the week. She likes the taste so much more, she is growing wonderfully, and she is a happy little baby. I am so grateful we found this formula. It is so much more affordable without any sacrifice in quality. Their customer service has also been incredible. Thank you, EquaCare Jr.!
Inara MacKay
North Carolina

I first heard about Essential Care Jr. from our lovely FPIES specialist. When my son, Harrison, was born with a severe case of FPIES, I quickly started having to cut every food from my diet while breastfeeding, until I found myself eating only plain white potatoes. There has never been a safe formula option for him because he reacts to almost everything. After learning that my kidneys were in danger at the age of 29 due to such a limited diet, the specialist had me start drinking Essential Care Jr. to provide my body with the nourishment needed to continue breastfeeding my son. Thankfully Harrison passed almonds right before I started formula so now my breakfast, lunch and dinner consists of a formula "milkshake". I mix Elmhurst almond milk, almond butter, Essential Care Jr. formula and ice and honestly I have become quite hooked on this delicious treat! My body is thanking me and my son is thriving! Thank you so much to Cambrooke for making the first formula I felt safe consuming while breastfeeding my son throughout our FPIES journey.
Lindsey White
Harrison's Mom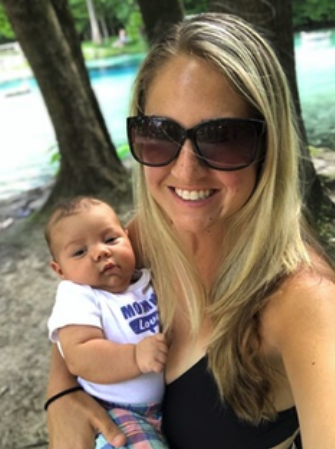 When I heard EquaCare Jr was going to cost alot less than EleCare, I had tears of joy. I'm a single mom and have had to make tough choices and count every penny. Knowing EquaCare is as good as Elecare and will cost less is a big help. I want to thank the EquaCare Jr company for helping me take care of my son, as the money I save will make a real difference. I can't wait to try it.

My daughter Kate was diagnosed with short gut and struggles to absorb food and has needed a special formula for the past four years. We tried many formulas and although we found a formula that has helped, we'd prefer something more natural. We also want something that does not have so much corn syrup solids. I don't know what corn syrup solids are but don't want them to be half of what I feed Kate. When I learned about Essential Care Jr., I was excited. They've made a formula for me - more natural, no corn syrup solids and added nutrition. I'd pay more for a more natural formula for Kate, but I was told I won't have to pay more for Essential Care Jr. Thank you. Thank you. Thank you.

I prescribe specialty formulas for many children with GI issues or severe protein allergies. I was happy to work with Ajinomoto Cambrooke to make a better formula I can recommend to my patients. We talked about every ingredient and reviewed many choices before agreeing on what to include. Nutrition is important, but it must taste good, too. I was surprised by how good it tastes given all the nutrition we added. This formula has more protein per serving, all low FODMAP ingredients, natural ingredients and flavors and extra ingredients to support bone, eye and GI health.

My name is Carol and my son James suffers from Food protein-induced enterocolitis syndrome (FPIES) to chicken, food protein-induced enteropathy (FPE), and food protein-induced allergic proctocolitis (FPIAP) to all food, formula and medication.
We tried giving James corn-based amino acid formulas when he was six-months-old and he had FPIAP flares with all three formulas, as well as numerous severe gastrointestinal issues, relentless screaming and suffering – it was heart-breaking and doctors could not identify a solution.
James was breastfed for 15 months, which required me to follow severe diet restrictions. The transition to Essential Care Jr. was through a feeding tube gradually over one week. James has been on the formula for about a month and it has completely changed our lives! He has started drinking it orally and is gaining weight and consistently tolerating solid foods. I cannot believe that we finally found our solution!
I am so grateful for the support from the Cambrooke team throughout this transition. Our son is thriving and we finally have our lives back!
Carol and James