While most families are decorating their homes with orange pumpkins and Halloween decorations, FARE (Food Allergy Research & Education) is asking you to consider using teal pumpkins in addition to traditional holiday decor. The Teal Pumpkin Project raises awareness for food allergies and helps to make Halloween a safe holiday for those living with food allergies. It can help these children feel safe and included while participating in Halloween fun.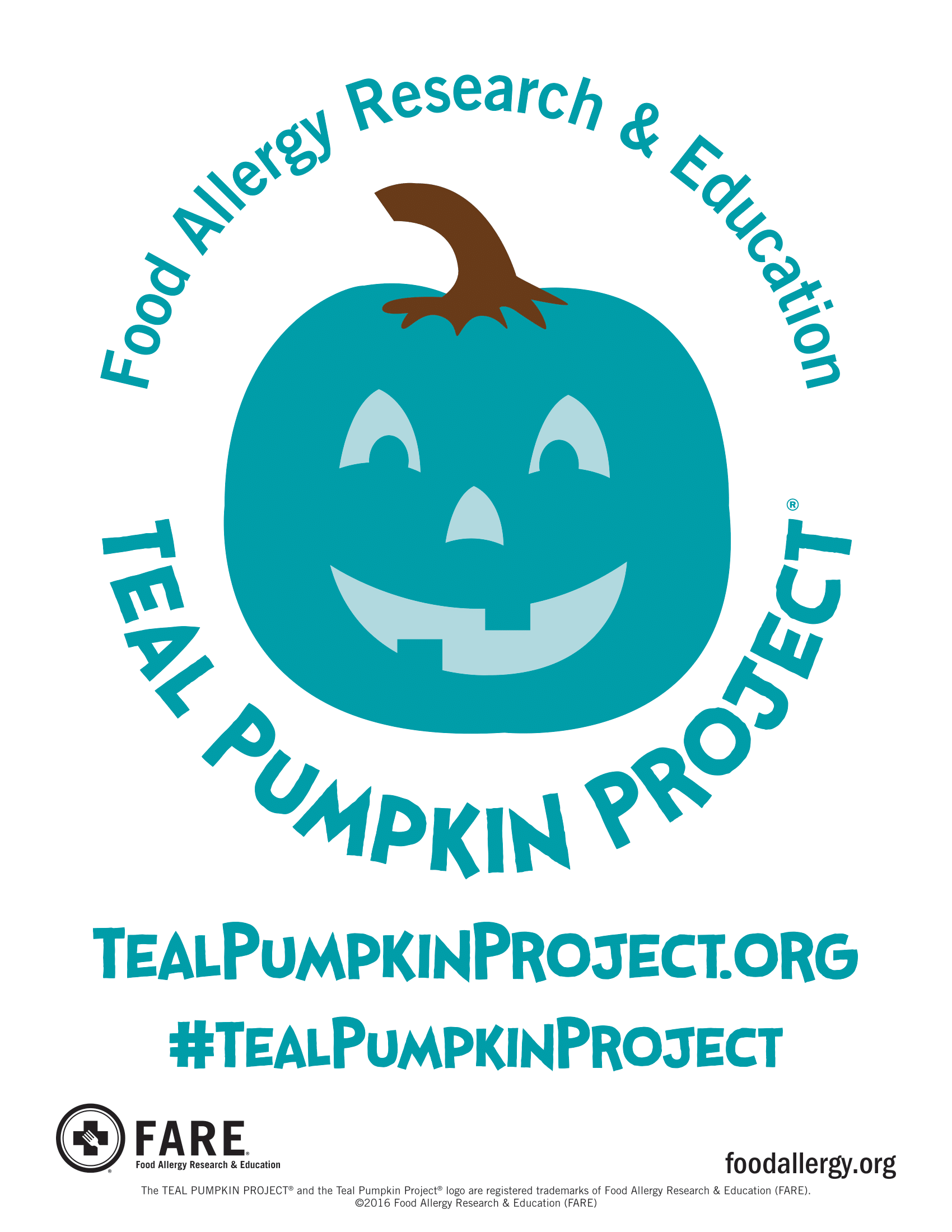 Considerations for Gathering
When celebrating this Halloween, please consider the CDC Guidelines for gathering and celebrating during COVID-19. They provide ideas for safe, alternative ways to celebrate as well as providing risk levels of various activities and general precautionary guidance.
Simple Steps to Safety
Participating in the Teal Pumpkin Project is easy and fun, follow these simple steps:
Place a teal pumpkin or Teal Pumpkin Project sign outside your home.
Choose and purchase non-food items to hand out to trick-or-treaters.
If you choose to pass out candy, make sure to keep your non-food treats in a separate bowl so they do not come in to contact with potential food allergens.
Spread the word or ask others in your neighborhood to participate.
Don't Be Spooked
With all of the free resources and tips available on their website, FARE makes it easy to participate in the Teal Pumpkin Project. They even have foreign language signs, activity sheets and a Teal Pumpkin Shop that makes it easy to join in the fun. Show your support by taking the Teal Pumpkin Pledge and doing your part to provide a safe environment for all children this Halloween.
Cambrooke Hypoallergenic Formulas
We know that ensuring adequate nutrition in a child with food allergies can feel like a nightmare. Our amino acid-based formulas can help by providing complete and safe nutrition without the fear of a reaction. Learn more about EquaCare Jr. and Essential Care Jr. by visiting us online today or by calling 1-833-377-2773.